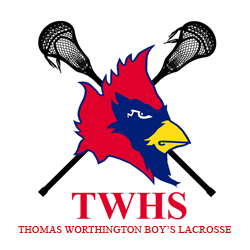 Thomas Worthington Boys Lacrosse

Food Drive for Worthington Food Pantry Scheduled at WKHS vs. TWHS Boys Lacrosse Game - Apr 17, 2013

Come support the Worthington Food Pantry at the WKHS vs. TWHS Boys Lacrosse game scheduled at WKHS on Wednesday, April 17, beginning at 7:30 p.m.

The Worthington Food Pantry serves well over 300 families monthly in our community. Please consider supporting this great organization. Click here for additional information about the upcoming food drive.

Itenerary for Pittsburgh trip - Apr 6, 2013

Printable version of itenerary

Saturday – April 6th

Bus arrives and is ready for loading at 8:00 AM at Field House by Football Stadium:

Thomas Worthington High School
300 W. Dublin-Granville Road
Worthington, OH 43085

Bus Departure Time: 9:00 AM

Destination:

Shadyside Academy
423 Fox Chapel Road
Pittsburgh, PA 15238

Game Times: 2:00 & 4:00 PM




At conclusion of the games transport team to Hotel:

DoubleTree by Hilton (Airport)
8402 University Blvd
Moon Township, Pennsylvania, 15108

After Check-in - Excursion for Team Dinner:

Depart 6:45 PM

Mario's Family Italian Restaurant
935 Beaver Grade Road (in Sharon Center)
Moon Township, PA 15108

Return to Hotel for evening.

Sunday – April 7th:

Departure Time: 9:30 AM

Depart Hotel: Transport Team to

Sewickley Academy
315 Academy Avenue
Sewickley, PA 15143

Game Times: 11:00 AM & 1:00 PM

At conclusion of games- load up team and gear; and depart for Worthington. Approx. time of departure for Worthington - 3:30 PM

Contact Information:

Michael Smith
President – TWHS Boys Lacrosse Parents Club
E-mail: mjsmith@siemens.com
Cell Phone: (614)580-3912

Kroger Card Registration - Apr 1, 2013

Starting April 1, 2013 it is time to sign up for the Kroger Community Rewards Program. Details of how to sign up can be found on the Kroger Card page.

TWHS Boys LAX Parents Social Night - Feb 22, 2013

The Boys Lacrosse season is just around the corner, and we want to start it off right. On Friday, February 22, 2013, starting at 7pm, we will have a gathering at the new Linworth Tavern to kick off another great season of Thomas Worthington Boys Lacrosse, and our middle school and youth programs. The event is adults only with a special appearance by our new Coach, Jeff Irwin, and many of our other high school and middle school coaches. We welcome all alumni, parents and fans of TWHS LAX. We will have guest bartenders and most importantly, the Dave Walter Band. We may even have a few coaches, alumni and parents join the stage.

Admission is free. The Linworth Tavern is located on West Dublin Granville in the same strip center as Camerons. Parking is available in the front and rear of the building and also in the animal hospital parking lot located directly east of the building.

Bring your friends and come support another great season of Thomas Worthington Lacrosse!

Mulch forms - Feb 4, 2013

Additional forms for the mulch sale can be found by clicking on the Mulch option on the left side of the site.

Spirit Wear - Jan 3, 2013

It is time to order this years spirit wear. The shop is open from today through 1/13/2013.

Please use the information below:

Link: www.bsnsports.com

Click My Team Shop

Access Code: cardin2MN

Please remember that the shooting shirt is mandatory for all boys. The black mesh shorts are for practice. Coach indicated that if you already have black mesh shorts that you are fine. If you do not then please order a pair, this years shorts have pockets.

If you have any questions please contact Macri McCarthy at marcitmccarthy@me.com

Open Gym - Jan 2, 2013

Sunday night conditioning open gyms begin this weekend. Players who are not doing a winter sport are encouraged to attend. We will be meeting in the axillary gym at the school

1/6 - 6:30-8

1/13 - 8-9:30

1/20 - 8-9:30

1/27 - 6:30-8

2/3 - 8-9:30

2/10 - 8-9:30

2/17 - Wrestling tournament - come cheer on your lacrosse teammates.
Copyright 2013 - Thomas Worthington Boys Lacrosse | Website by LaxTeams.net