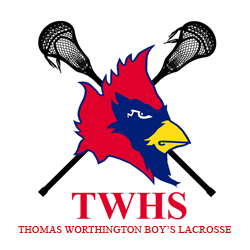 Warrior Lax-N-Nati Tournament (June 18/19) (MS)

The Cardinal Middle School program has registered two teams, U13 and U15, to attend the Warrior Lax-N-Nati Tournament in Cincinnatti on June 18 and 19.

We have rooms on hold at the Hilton Garden Inn in Blue Ash, OH. It is located off I71, near the 275 interchange. They have given us a group rate of $99 per double room w/ queen beds. There are also king rooms available if preferred. The price is based on up to 4 people per room, and includes tickets to a team "sport breakfast." There are 45 rooms blocked for Saturday, June 18th, and another 20 rooms blocked for Friday, June 17th in case anyone wants to travel the day/night before.

Hilton Garden Inn
5300 Cornell Rd.
Blue Ash, OH 45242
513-469-6900
group sales rep - Peter Winchester
*ask for Worthington Cardinals Lacrosse team rate: $99

Any question can be directed to Shane Comisford at: cardinalslax@gmail.com.
Copyright 2022 - Thomas Worthington Boy's Lacrosse | Website by LaxTeams.net