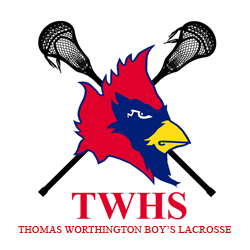 Helmet/Glove Puchase Option

In past years the Lax parent club has offered custom gloves for purchase. This year we are able to offer not only custom gloves but also the ability to purchase a Cascase Pro 7 helmet, both at discounted pricing ($100 off for helmet from regular listed price).

Please open the order form to view pricing. In order to qualify for the prices listed we must have purchase information by October 8th. Delivery is scheduled for January.

You can email your order information to Pete Vacarella, or mail the order form to:

Pete Vacarella
747 Mountainview Dr.
Westerville 43081

The purchase of the helmets and gloves is optional.

Helmet image is for illustration only. The actual helmet is white with a black mask.
Copyright 2022 - Thomas Worthington Boy's Lacrosse | Website by LaxTeams.net