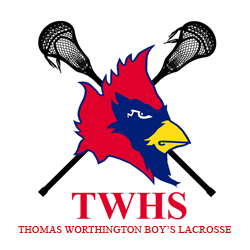 Thomas Worthington Boys Lacrosse

TWHS Boys team (Stripes) with Fort Detroit Originals (Stars) at Shootout for Soldiers '17




- TWHS Boys Lacrosse played at Shootout for Soldiers at 11pm Sat., July 15 at the Obetz Fortress. Together we contributed $1,066; won our game against the Fort Detroit Originals and raised the Stripes team tally by two points overall.

Thanks to the players, parents and donors who supported our effort!

- We've also had several players playing in tournaments and All-Star games this summer. See our official @TWBoyslax Twitter account for the latest updates.
Copyright 2017 - Thomas Worthington Boys Lacrosse | Website by LaxTeams.net