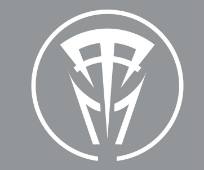 Texas Tech Men's Lacrosse - Facilities

GAME FIELD


Texas Tech University West Rec Fields

Alternate Game Field

TTU Rec Rugby Field


From Highway 114 (19th St.):

Take a Right (North) on Flint Avenue (TTU Campus)

Take a left at 18th (first light)

Field is on the right side, east of the United Spirit Arena




Locations in Keller, TX



Keller High School/ Keller ISD Athletic Complex (Missouri Game)

601 N. Pate Orr Keller, Texas 76248

from the west: exit Golden Triangle off of I35W (goes thru Ft. Worth) and proceed east into Keller proper. The road changes to Keller Pkwy( also known as FM 1709). Head east on Keller Pkwy and make a left on Pate Orr. Field on right. Stadium lights can also be seen in the air.

from the east: Keller is west of DFW airport on Hwy 114. Exit FM 1709 (also known as Southlake Blvd and go west 10 miles into Keller proper. Turn right on Pate Orr. Stadium on right.



Central High School (Sam Houston Game)

9450 Ray White Road Fort Worth, Texas 76244

Central is located west of Hwy 377 on Kroger Drive at the intersection of Kroger and Ray White. The field is on the left and you can see the field lights.
Copyright 2016 - Texas Tech Men's Lacrosse | Website by LaxTeams.net