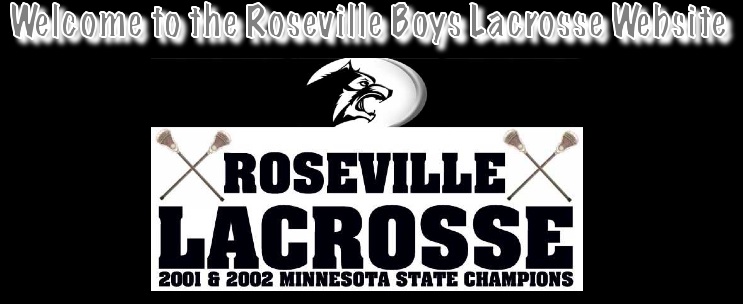 Newsletter

Please sign up for the Newsletter to receive up to date information about game and practice cancellation and game rescheduling.

Off-Season Leagues (Homegrown)

Roseville has a team in the Homegrown Lacrosse 2014 High School Winter Lakes League.



Please register on this site and you must also register and pay on the Homegrown Lacrosse site as shown in the instructions on that form. Cost per player is $175. The team roster is now full with 20 players. Unregistered / unpaid players will not be allowed to play.

Sunday mornings, January 5th - March 16th,
There will be 3 playoff games for each team across 4 weekends (Feb 23, Mar 2, 9, 16).
Playoff Brackets to be announced after Feb. 16th
one-hour running time games
start times between 7:00 a.m. - 12:00pm

The full Roster is only visible to people registered to the team on the HGL site but the list of names only is also on our site here.
Copyright 2014 - Roseville Lacrosse | Website by LaxTeams.net