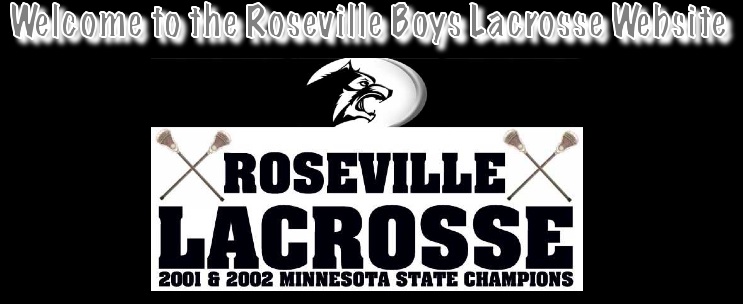 Newsletter

Please sign up for the Newsletter to receive up to date information about game and practice cancellation and game rescheduling.

Off-Season Leagues (Homegrown)

A 4-Day Summer Camp at RAHS will be held July 14-17.

Here is a link to the signup form for both the Summer League and a 4-day summer camp

(The Summer Team roster is already set, however).

---

The Roseville Summer Team in the Homegrown Lacrosse 2014 High School Summer League plays Tuesday nights at St. Thomas University.

Practices will be either Coach or Captain led.

Practice Dates - Coach Lead

6/12/2014

6/19/2014

6/26/2014

7/10/2014

7/17/2014

7/24/2014

7/31/2014

All Practices will be held at RAHS from 11-1

We will attempt to keep the games and practices up-to-date on this site's calendar page.
Copyright 2014 - Roseville Lacrosse | Website by LaxTeams.net