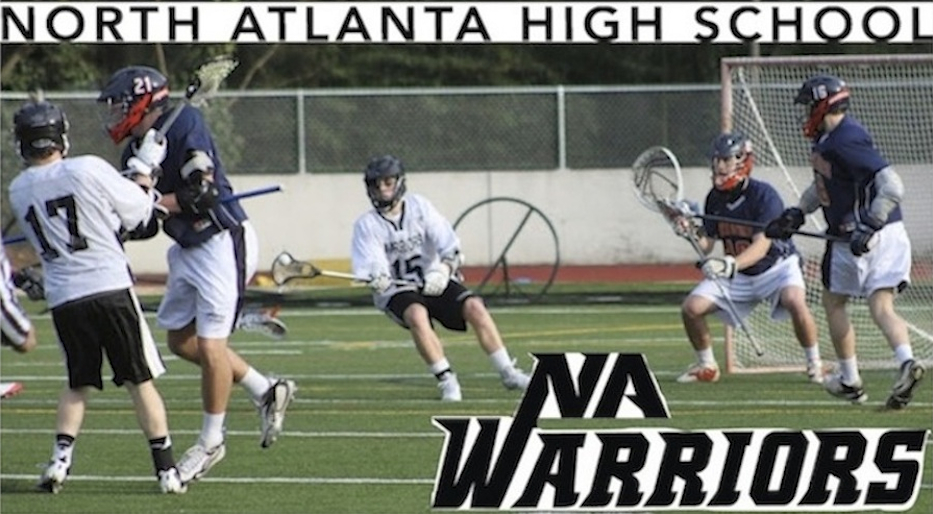 2012 North Atlanta Lacrosse Award Winners:

Captains Award:

Isaiah Sims

Coaches Award:

Patrick Shea

Defensive MVP:

Mercer Lynn

Offensive MVP:

Wyatt Whitaker

Team MVP:

Will Wilson

Woolfolk scores a hat trick, but Warriors drop tough game to Duluth

Sophomore Rob Woolfolk scored 3 goals, including one with a long pole on man down, and added 1 assistin the Warriors 11-8 loss to the Duluth Wildcats last Friday.

Even though the Warriors didn't come out with the victory, as a whole, the team played their best lacrosse of the season. The team missed multiple wide open shots that sailed high, and dropped some passes that would have resulted in wide open looks, but had very good passes to open players, and put themselves in positions to score.

Junior Wyatt Whitaker scored 2 goals and had 5 assists; juniors Isaiah Sims, Will Wilson, and Ely Zarka each added a goal and senior Patrick Shea had 1 assist. Sophomore Mercer Lynn had 13 saves in the game.

The Warriors will play Decatur High School tomorrow at 7:30, at North Atlanta. Decatur comes in to the game ranked 3 in the A-AAAA division of the state coming in to the game, and are 5-0 on the season.
Copyright 2013 - North Atlanta Warriors | Website by LaxTeams.net