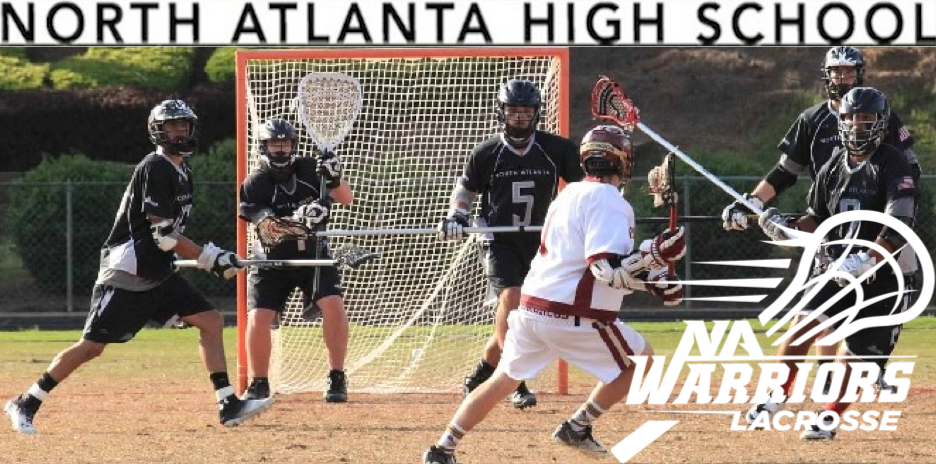 2013 North Atlanta Lacrosse Award Winners:

Captains Award:

Ely Zarka

Coaches Award:

Cooper Gluck

Defensive MVP:

Rob Woolfolk

Offensive MVP:

Wyatt Whitaker

Team MVP:

Will Wilson

Warriors end losing streak with 10-7 win

The North Atlanta Warriors beat the Druid Hills Red Devils Wednesday night, for their first victory of the season.

The Warriors trailed 2-1 at the end of the first quarter, but sparked by junior Wyatt Whitaker's hat trick in the first half, took control of the second quarter and never looked back. Even when the Warriors went down a man for the first three minutes of the fourth quarter, due to an illegal stick, non-releaseable penalty, the Man Down team only allowed one goal.

Whitaker finished with 4 goals and 1 assist on the night. Junior Will Wilson added 2 goals and an assist. Fellow juniors Ely Zarka, Tyler Horton, and Isaiah Sims each added a goal of their own, as did sophomore Rob Woolfolk. Zarka also had 3 assists on the night. Sophomore goalie Mercer Lynn had 10 saves in the game.

North Atlanta looks to continue their run tomorrow night against the visiting Duluth High School. Last season the Warriors lost to the Wildcats 5-8. The opening face off will take place at 5:00pm. Start your weekend off by cheering on your North Atlanta Warriors to victory!
Copyright 2018 - North Atlanta Warriors | Website by LaxTeams.net