Kroger PLUS Card

Kroger Plus Card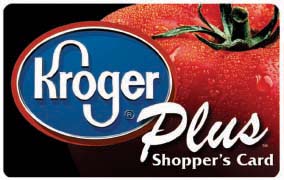 Do you shop at Kroger? Do you use a Kroger Plus Card? Did you know that doing both can help out KILBOURNE LACROSSE?
By registering your Kroger Plus Card, a portion of your purchases are donated back to the Club.
Registration is easy so what are you waiting for? Take a few minutes and follow the instructions below. Every time you make a purchase at Kroger with your Kroger Plus Card, KILBOURNE LACROSSE will benefit. Tell your family members and friends to do the same and help the Wolves all year long!
1. Go to http://krogercommunityrewards.com
2. Click on Sign In / Register.
3. If you are a new online customer, select Sign Up Today in the lower right part of the page.
4. Follow the easy instructions to create an account.
5. Click edit Kroger Community Rewards and add your Kroger Plus Card number. If you don't know your Kroger Plus Card number and/or use your phone number when checking out, call 877-576-7587 to obtain your Kroger Plus Card number.
6. Update or confirm your number online.
7. Enter the Kilbourne Lacrosse NPO number 83699 (Wolves Athletic Assoc – Kilbourne Lacrosse).
8. Click to enter and then verify you have the correct organization.
9. Once your Kroger Plus Card is registered, Kroger will make a donation to Kilbourne Lacrosse whenever you swipe your Card or enter your phone number at check out.
Copyright 2019 - Worthington Kilbourne High School Boys Lacrosse | Website by LaxTeams.net