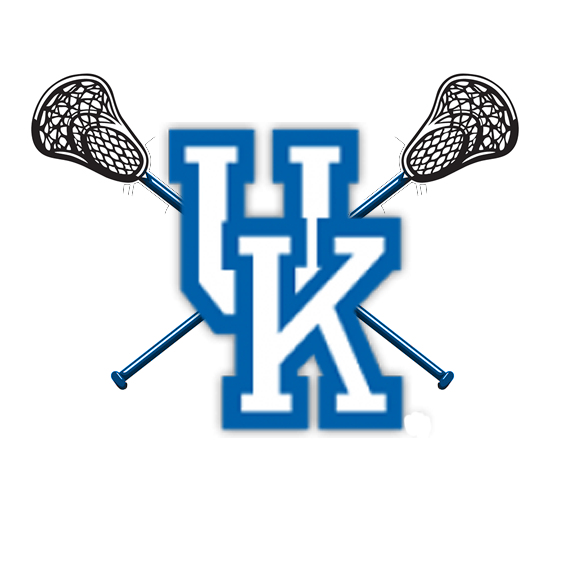 The University of Kentucky Men's Lacrosse team has been around since the '80s. For many years, the team competed in the National College Lacrosse League (NCLL). In the fall of 2008, the Wildcats joined the Southeastern Lacrosse Conference (SELC) and the Men's Collegiate Lacrosse Association (MCLA). The Cats compete in the Northwest Region of Division 1 of the SELC. Kentucky is a competitive, club team that welcomes all UK students that wish to play.

March 2nd/3rd/4th Games - Mar 1, 2012

Long story short, our games have been changed significantly this weekend. We are no longer playing West Virginia on Friday but Sunday. Saturday's games are now going to be played at 3734 River Road Louisville KY 40207. Sunday's games are going to played at the corner of Limestone and Farm Dr. known as the Equestrian Fields, or Barnyard Fields. These are located due west of Commonwealth Stadium.

Saturday 2:00 vs. Butler at 3734 River Road

Sunday 12:00 vs. Auburn at Barnyard Field

Sunday 3:00 vs. West Virginia at Barnyard Field

Fall Ball Schedule - Sep 22, 2011

At Purdue Saturday Sept. 24th at 2:00 located at their Black Fields on the corner of McCormick Rd. and Airport Rd.

Home against Eastern Kentucky Sunday Oct. 2nd at 2:00 located at our recreational fields due east of Commonwealth Stadium on Wildcat Dr.

At West Virginia the weekend of Oct. 15th and 16th for a round robin tournament with the championship being held in their football stadium on Sunday.

Home for our first Alumni game Sunday Oct. 23rd at 2:00 on our recreational field located due east of Commonwealth Stadium on Wildcat Dr.
Copyright 2013 - University of Kentucky Men's Lacrosse | Website by LaxTeams.net