Tech Defeats Top Ranked Sun Devils
In the first ever top 10 match up at Georgia Tech the 5th ranked Jackets scored with 20 seconds on the clock to escape with a 7-6 win in exciting fashioon over the 8th ranked visiting Arizona State Sun Devils. Tech got the game winner from Soph Attackman Tim Peterson who also added 3 assists on the day!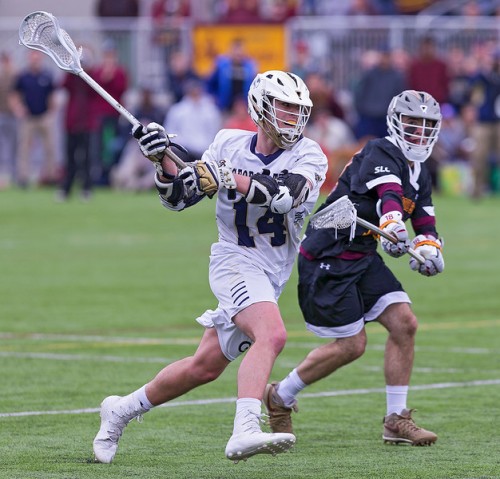 The much anticipated early season contest had the feel of a playoff game with a large and noisy crowd of Yelow Jacket supporters and enthusiastic Sun Devil true believers. Arizona State did not travel 1900 miles to lose a game and the Yellow Jackest planned to defend their turf. The game did not disappoint in intensity.
The game started fast as Senior Hollad Frost won the opening faceoff, fed the ball to senior Brian Connolly who scored with only 10 seconds on the clock. Arizona State answered then Tech scored in succession; Peterson to Freshman Gabe Banks who ripped a shot past the ASU goaltender from 12 yards out then Connolly to Senior Midfielder Oliver Gregory who netted one to increase the margin to two goals. The Sun Devils then exerted control scoring three goals in succession leaving the Jackets down at halftime for the first time in over two years 4-3.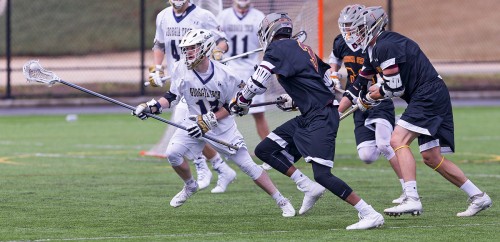 The Jackets quickly gained back momentum to start the third period with a quick fast break score, Peterson to Connolly. It was Peterson to Connolly again scoring at man up to give the Jackets the lead again as the defense shut out Arizona State in the third quarter as Senior Goalie Mick Baker (8 saves) in the first start of his career led the way!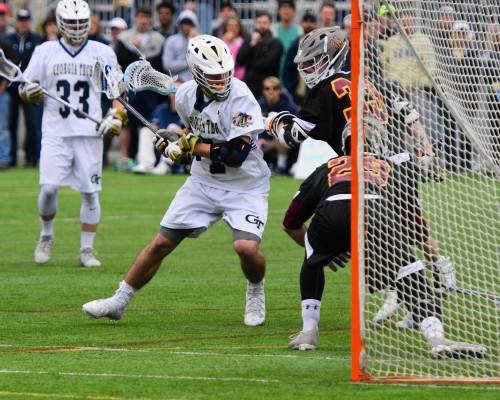 The 4th quarter grew in intensity as neither team could put the game away and the game was locked up at 5-5 with half a quarter to go. After continued strong defense Tech called Time out and Frost drove and blasted a shot to give the Jackets a 1 goal lead and opportunity to work the clock down, but an untimely turnover with a little more than a minute left allowed the Sun Devils to score after calling their own timeout and tying up the game. Overtime loomed, but Tech was not to be denied! Frost won the ensuing Faceoff passed to Peterson who dodged from the top and made the game winning play with a shot to the low corner!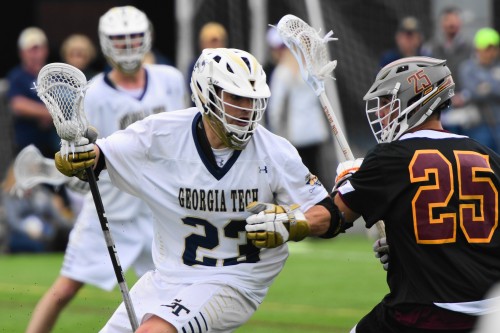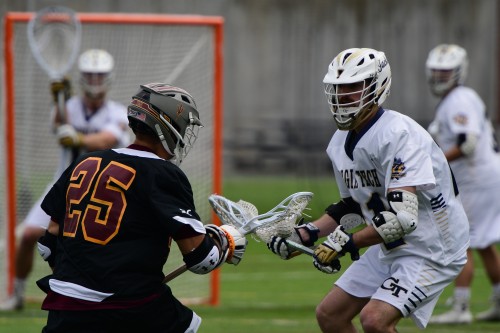 Copyright 2017 - Georgia Tech Men's Lacrosse | Website by LaxTeams.net